Prescription Delivery
We come to you.
Refill Fast
Wait times less than 10 minutes
Personalized Care
When you call, you speak to a person.
Locally Owned
Serving the community for over 50 years.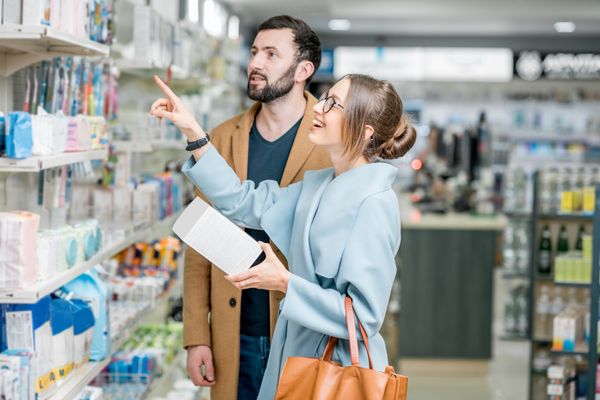 Cross River Pharmacy & Compounding Center is a community pharmacy devoted to you and your pet's health and well-being. With over 40 years of fast, friendly service for all your health and well-being needs, our pharmacy aims to be the one stop for all your health care needs.
In 1995, Stu and Elaine Feldman purchased Cross River Pharmacy, and it has become a staple in the local community. Located in Northern Westchester County, our pharmacy has been serving the community for over 40 years with old fashioned small town service. Being part of our hometown community gives us the chance to get to know each of our customers personally in order to meet your individual needs. At the Cross River Pharmacy we give every prescription and compound the attention that it deserves.
We carry a wide variety of items to meet the needs of our patrons. We offer fast and accurate prescription filling, custom prescription compounding, first aid, cough & cold remedies, newspapers & periodicals, inbound & outbound faxing, notary service, hard-to-find items, health and beauty aides, balloons, streamers, stationary, learning tools, toys, gifts, and more. Special orders are always welcome.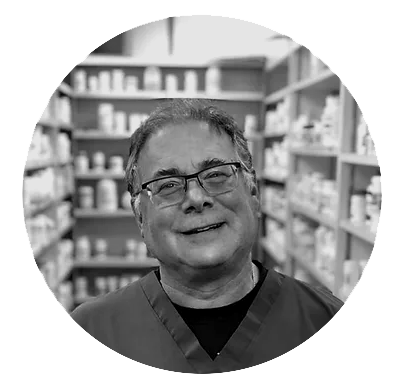 Stuart Feldman
Owner/Pharmacist

Stuart graduated from the Massachusetts College of Pharmacy in 1978 with a Bachelor of Science degree. Shortly after graduating he took a corporate job with big pharma as a sales representative, hospital representative, and finally as a district sales manager of New York. He and his wife, Elaine, owned and operated Armonk Pharmacy until they sold it in 1995 to purchase Cross River Pharmacy. Stuart wanted to be a Veterinarian, but ultimately chose pharmacy. Over the years, driven by his passion for compounding, and his love of animals, Stuart began to incorporate compounding into the store. He is a fellow of the American College of Veterinary Pharmacists and has had specialized training in compounding for both humans and animals. Stuart is licensed as a Pharmacist in New York and Florida and is certified to administer immunizations. Stuart is also a Notary Public.
Elaine
Store Manager/Customer Service
Working together since 1987 in the community pharmacy
Pat
Pharmacy Tech and Customer Service
Andrew, RPh
Pharmacist
Andrew is our part-time pharmacist. He comes to us with solid experience in pharmacy and was formerly a community pharmacy owner.
Ashley
Lead Pharmacy Tech/Purchasing
Anthony
Lead Compounding Tech/Purchasing
Alice
Gift Buyer and Customer Service